Define Your Audience
Focus on the right people that would be comfortable engaging with your brand online
Define Your Goals
What you want your social media plan to achieve? Sales, Leads, Loyalty/Brand Enthusiasm, HR, Marketing
Measure results
One of the advantages of digital media is your ability to track and measure results in near real-time
Developing Your Social Media Strategy
By building an online community, you attract an audience that becomes a link to a whole different market.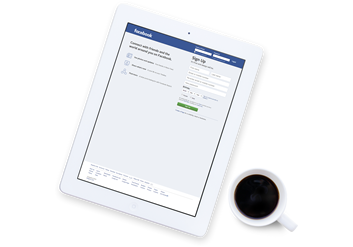 Facebook Marketing
You may think that Facebook Marketing is simple in concept and in execution, but it's harder than it sounds. Facebook marketing means creating a business page, reaching out and keeping in touch with your customers and clients, connecting with other related businesses and opening up to new customers. A business Facebook Page isn't like a personal profile page and it shouldn't be treated like one. Although it still needs to have a personal connection. Whether you are selling a product or service, you must explore your new avenues with Facebook Marketing, because your potential customers are almost guaranteed to be on Facebook.
Facebook APPS
Apps are everywhere - on your phone, your tablet, and, of course, on your computer. So, it's no surprise that there are thousands of them on Facebook. Apps are considered to be one of the most effective tools that reveal how important Facebook can be for your business. Branded apps lead to the highest levels of customer engagement and allow organisations or individuals to turn prospects into advocates. Dynamic Works can offer you a complete end-to-end solution ranging from social networking strategy creation and implementation, coupled with application development, monitoring and analytics that will help you spread your online influence and generate online word-of-mouth.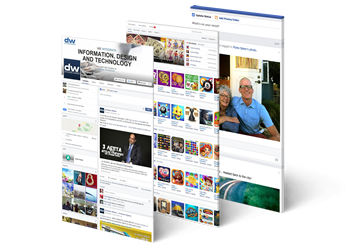 Social Media monitoring tools
Our monitoring tools can constantly monitor your social media networking platforms with social intelligence tailored around your organization. The tools also hold the capability to monitor relevant online conversations happening around your brand, and your competitors, in real-time. Monitoring can be adjusted to Quarterly priorities which will shift across the project timeline. Our monitoring tools can be adjusted at a moment's notice should we need to monitor around an issue or crisis escalating online, allowing us to react and respond more quickly and efficiently. We will provide visual representation of your community online, trends, influencers and sentiment. Insights will be broken down into gender, age group, location, most talked about people, places and things – all relevant to your industry sector. Such insights will allow for a deeper sentiment in our reporting resulting in meaningful and actionable results as we progress along the project time-line. Engagement monitoring is also key which we offer in-house. Through this solution, we'll be listening, engaging, and measuring your outreach across the organisation – capturing posts including Facebook, Twitter, blogs, discussion boards, video and image sharing lists.
Reputation Management
DW Team developed a Social Media Plan that includes managing the company's reputation on Social Media, and also promoting and constantly monitoring your company's reputation. Social Media operates in real time, so our crisis team in order to prevent small problems from becoming huge, responds immediately!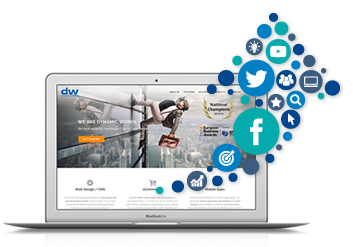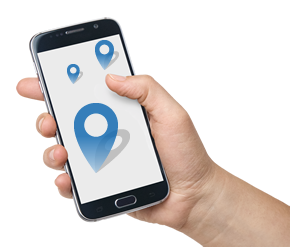 Location Based Strategies
The concept of Location based marketing strategies is a relatively new in the mobile marketing arena. DW Team take advantage of the latest technology and applications such as Foursquare and Facebook Places in order to promote and support your business's mobile marketing campaigns.
Thinking of a new project? Let's talk!