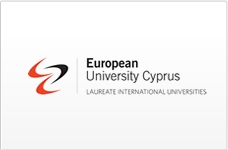 It had been 3 years since the university's website last facelift. Like any major higher education website, the old site grew to a point where the design and architecture needed to be re-envisioned in order to make it easier to use and to ensure maximum impact and relevance to its key audiences.
The university's decision back in October 2009, to rely their online presence on Dynamic Works CMS (DWCMS) allows them today to base all their new website developments on the same technology without any daunting tasks, such as managing a new site.
While redesigning was a key priority for supporting the student experience, the university also wanted to launch 2 more dedicated sites, aiming to support and accommodate information for prospect students and for distance learning students respectively.
With technology moving fast, new ways to keep the site updated had to be in place.
Visit the European University website
Visit the European University Distance Education Unit website
European University Cyprus - website full re-design, launch of the university's virtual tour and launch of the new Distance Education Unit website.