How Dynamic Works helped OCECPR to launch their Electronic Communications Services Online Comparison tool.
The website of the Office of the Commissioner of Electronic Communications and Postal Regulations (OCECPR) in Cyprus, through its content informs citizens about their responsibilities relating to the regulation of networks and services in the markets of the Electronic Communications and Postal Services.
Dynamic Works was appointed to design and built Tel2Me, an innovative and interactive tool that provides the ability to Cypriot residents to compare prices of Electronic Communications services offered by the different providers in Cyprus:
Fixed Telephony
Mobile Telephony
Broadband access (fixed and mobile)
Bundled Services (packages telephony, internet and TV).
Tel2Me (http://tel2me.ocecpr.org.cy/) offers the possibility to compare products and services offered by providers operating on the island.
The graphics were simple and as user friendly as possible, although, more emphasis was given on providing the user with the right content through a complex database, but with modern simple graphical user interface and site structure.
In just a few minutes, visitors can go through 5 easy steps, filing their personal needs and contract information. At the end they receive comparisons of prices and products offered by electronic communications services.
The entire system is based on Dynamic Work's DWCMS.
Feel free to use the tool at: http://tel2me.ocecpr.org.cy
Important Notes:
Pricing is based on the most recent information submited by Cyprus' Providers.
Language: Greek
Project Details: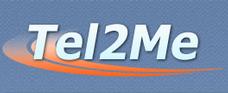 URL:

http://tel2me.ocecpr.org.cy/

Launched:

November 2014

Solution:

Web Design, CMS
Extranet

Industry:

Government
Telecommunications
Related Projects: