Monitor your sales
Are you able to monitor your sales pipeline in real-time?
satisfaction and loyalty
Is your company able to measure and manage customer satisfaction and customer loyalty up close?
attracting new customers
How can I achieve greater success in attracting new customers and closing deals faster?
In today's world, 'information' is the new hard currency.
Gathering data is easy - however, knowing how to transform this data into meaningful,valuable information is an entirely different matter.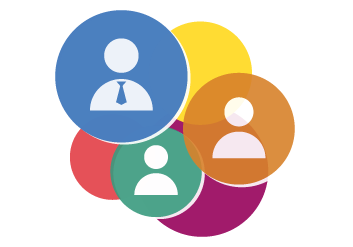 Behold the power and flexibility of DWCRM
DWCRM is a new breed of Customer Relationship / Business Management Solution that provides granular drill-down trending analysis, tracking intelligence, inter-application and integration of data across multi-tiered hierarchies and databases, from small office environments to geographically dispersed cross-organisational functions and locations. DWCRM harnesses the true value of customer-centric relations, integrated communications and business management by making information intelligent. DWCRM is powered to provide an immediate real-time, comprehensive, 360 degree view of a customer's or partner's profile. At long last, understand holistically and in real-time who, what, where and when data has been collected, distributed (inventory and distribution management integration) and sold (sales automation and compliance management).
DWCRM helps you to make more informed decisions. Know for certain what products and services are in your sales pipeline now and which are on back order; track your company's sales performance locally, regionally, nationally and globally; rifle rather than shotgun your sales successes across your company's territories; analyse and act swiftly on key performance metrics through comprehensive reports and dashboards.
DWCMS and DWCRM integration - A world's first!
DWCRM in is one of the world's first Customer Relationship Management Systems that can optionally be fully-integrated with the state-of-the-art Web Content Management System, DWCMS. Businesses can collect, integrate and use customer information collected from their website for true knowledge management and analysis. Customers can interact with the business in different. secured ways (e.g. filling in forms, using your extranet, interact via social media e.t.c.), saving the business valuable time and money.
Using the unique, modern features of the Dynamic Works solutions suite, companies can now take advantage of their own hidden knowledge base (customer profiles, website statistics, social media activity, product and service usage and/or buying patterns to improve customer service response, customer-vendor and partner relationships and formulate accurately targeted marketing campaigns).
DWCRM is a powerfully yet easy-to-use customisable browser-based CRM tool. It's full integration capabilities with DWCMS makes a very powerful all-in-1 solution that helps you manage winning customer relationship strategies.
Thinking of a new project? Let's talk!